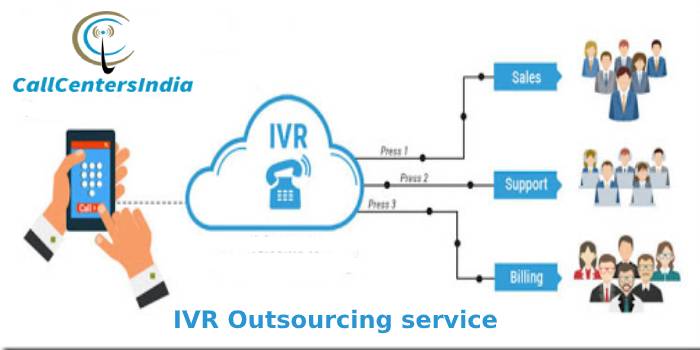 Love it or hate it, a call center is an essential part of modern-day business operations. It is something that you have to run as part of your core process, in order to keep customers satisfied. You don't want to find yourself in a situation where customers are not happy with your support. You simply cannot have them in a situation where they have to choose between you and your competitors, just because of a lacking call center department. Because it will always result in one thing: doom for your organization. In case, you are struggling with large volumes of calls or mismanagement of the call center, IVR outsourcing services can come to your rescue.
The Advancement in IVR
Interactive Voice Response (IVR) has been a part of call center operation for a long time. But, it is only recently that we are seeing it become a major phenomenon. Below are some new improvements in modern-day IVRs:
Better voice recognition
Cutting-edge Interactive Voice Response services can help you design a system that recognizes customers' voice flawlessly. Customers no longer have to type in the numbers or letters. A simple voice command can be used to navigate through the various menu options. High-end IVRs can understand long numbers (e.g. credit card number), text messages and even elaborate commands given by the customers calling in.
Chatbots
Better IVR solutions have made chatbots more effective than ever before. Improved recognition of voice has enabled companies to employ automated chatbots that can offer quick resolution to customers' queries. Although the solutions offered by chatbots are basic in nature, they can still help you cut down on the high volume call flow.
Basic support available in different languages
With better IVR at their disposal, companies can integrate basic self-help guides for supporting customers who do not understand the common language. For example, it is possible to use a banking IVR for getting basic info like credit balance, credit card cycle etc. Customers can seek basic information like 'how to create a new pin' or 'apply for a loan'.
Better support for multi-channel contact centers
Customers who use different channels to contact support can benefit greatly from a multi-channel IVR.  An IVR integrated with CRM can transfer the control of the contact to the right department. It is also possible to keep a track of customers' past contacts, which helps companies provide better support.
Integration of AI for more personalized support
For many customers, IVR can become primary support tool. All you have to do is employ an IVR that is powered by Artificial Intelligence (AI). The AI-based IVR solutions not only understand customers' queries but also their emotions. As AI standards improve, it can also help in detecting frauds.
Complement IVR Improvement with Dependable Call Center Services
Although IVR can become a major asset for your organization, it cannot completely replace call center services provided by humans. There are so many intricacies in a call center process that there will be times when the help of a live agent will be required. So, if you are employing IVR outsourcing services, you should complement it with quality inbound and outbound customer services.
Callcenterglobally is one of the best providers of IVR outsourcing services, but it also excels at inbound, outbound and back office support services. Below are some major advantages of using call center services provided by Vcare:
Cost-effective outsourcing services
A range of call center services available (tech support, customer care, telemarketing, order processing, data entry etc.)
Employs cutting-edge IVR and CRM tools
High-class infrastructure and building space