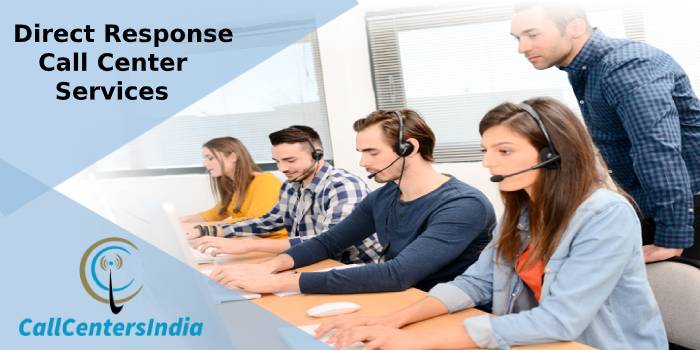 Oftentimes companies fail to understand why their investment in promotion of their brand doesn't yield the desired results. They begin to question the creativity of their campaign before realizing the real reason for the debacle. Most of the times, the problem lies with their lack of ability to address customer queries that come flooding in after an advertising campaign has culminated. This is the main reason why companies need direct response call center services.
The Case for Outsourcing Direct Response Call Center Services
Direct response call center services are best left to the expert for effective handling of calls, and achieving the desired results. Outsourced customer service in India or in certain specific parts of the developing world can be the right answer for promotional success. Have a look at some points that prove this point:
No challenge of scaling: When you outsource direct response call center outsourcing services, you are able to tap into the unlimited potential of outsourced companies to bring in the desired amount of manpower whenever needed. So, when your promotional campaign is a hit or you enter a festive season, the flood of incoming calls is handled appropriately.
Access to pertinent technology and software: High-class CRM, call center software and IVR play a huge role in the success of an outsourced customer service operation like direct response call center services. An IVR that can be customized exactly as per requirement allows you to leave custom messages that not only answer customer queries but also reduce the number of calls landing on agents' desks. CRM integrated with relevant database allows for quick fetching of records, which helps agents maintain a good AHT (Average Handling Time).
Quality agents without any need for training them: Making of a quality agent is a long and unpredictable path. As an in-house operation, you are never quite sure about the returns you will make on an agent who you will be investing upon. There is also the risk of an agent leaving your company after getting fully-trained. Hence, an in-house operation is quite a challenge to handle. To prevent these scenarios, outsourced customer service in India serves as the best option. They take all the risks as far as HR hiring and trainings are concerned, and you receive fixed returns in the form of quality agents manning the workstations answering your customers' calls.
Quality management – Quality management is probably the most underrated task in the world of customer services. But, once the quality begins to drop, you start losing customers' trust and there is no coming back from there. However, an excellent outsourced customer service in India partner like Call Center India, have designated teams of Quality Analysts (QAs) who monitor calls in real-time and ensure that the quality is always high.