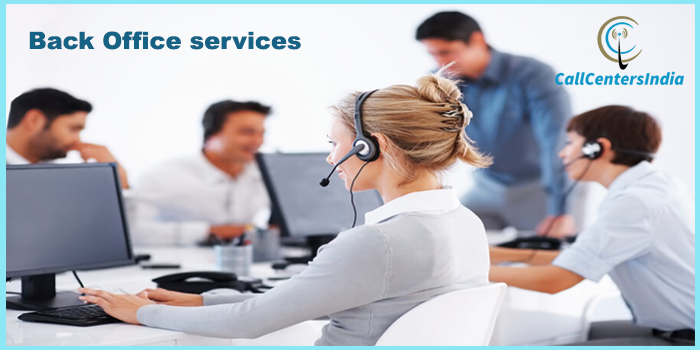 Before going into why it is beneficial to outsource back office services to India, it will be more important to know what Business Process Outsourcing exactly is.
 Business Process Outsourcing: An Overview
BPO is outsourcing a part of a company's operation to a third party who in turn can offer a consistent change and carry on from where the company left off. This can be further classified into two categories .
Front Office Outsourcing: It comprises of primary tasks like call center outsourcing service and sales of products and services.
Back Office Outsourcing: It consists of administrative functions like finance, accounting, human resource management, etc.
As far as insurance support services are involved, the focus in this sector has usually been on insurance back office outsourcing.
Outsourcing insurance back office support services to India is known as offshore outsourcing and there are numerous benefits that can be reaped through this –
Human Resources: India has a vast pool of talented human resources which is just as skilled as anywhere in the world. They work with advanced tools and technologies that not only result in a higher level of performance and operational efficiency but also result in lower costs due to a quicker turnaround of outsourced work.
Unsurpassed services: Today, India has made great progress in terms of infrastructure and there has been IT-based insurance outsourcing companies with unique hardware and software are spreading, providing offshore insurance back office support services that are competent to provide world-class solutions.
Cost efficiency: Outsourcing back office Insurance services to India definitely helps in saving cost and other resources for offshore companies seeking insurance outsourcing services. This is due to a number of reasons. Firstly, insurance outsourcing companies in India are capital intensive and hence there is quick processing which saves on cost. Secondly, these companies offer different outsourcing solutions that guarantee optimum utilization of your resources while seeking any outsourced service.
A Difference in Time Zones:  One of the main advantages of insurance back office outsourcing to India is the difference in time zones with other countries. This makes sure that any task assigned to insurance outsourcing service providers in India is completed outside office hours of those countries taking insurance support services. This allows a seamless flow of work around the clock between the outsourcing insurance company abroad and the outsourced company in India.
All these factors ranging from skilled manpower advanced IT infrastructure, and cost-effectiveness contributes to make India the ultimate destination for outsourcing insurance back office services.