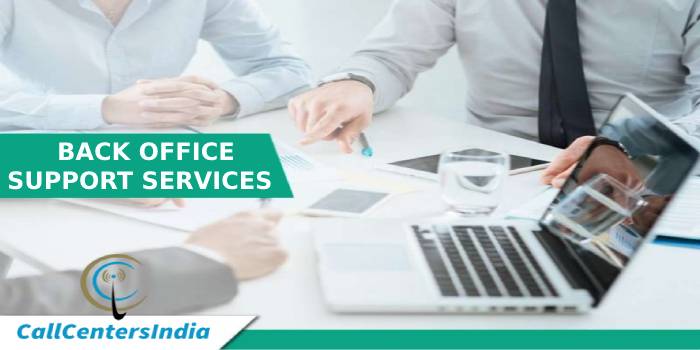 Every aspect of big-business operations is getting more intricate than ever. Both front-office and back-office departments are feeling the heat of increased workload. The challenge is very real for those companies that do not have a fully-functional back office support service department.
Find the Best Solution with Back Office Outsourcing
To get the back office work done quickly, you can use back office outsourcing services. A dedicated vendor can take away your everyday burden and streamline the entire process. Outsource back office to avail the following advantages:
Access to pertinent software solutions
Every modern-day back office task can be done conveniently by using software. However, not every tool is effective and learnable for a layman. It takes considerable experience to master the product, and then use it effectively to perform day-to-day tasks. Moreover, the cost of top-quality back office software solutions can be really high and untenable for most mid-scale companies. The managers and decision makers find it hard to justify the exorbitant cost of back office tools. Hence, many companies are stuck with lacking back office tools that do not provide the desired work output. On the contrary, a back office outsourcing vendor has every motivation to invest in cutting-edge technology, and hence, it can perform the work in a much better way.
Complete scalability
As the number of compliances and protocols increase, the data generated by business systems also rises. One needs to organize and manage data the moment it is generated. A reputed and experienced vendor has the cloud network and other computational resources to manage any sudden rise in the scope of back office support services. Hence, you avoid facing the stress of constant increase in back office work.
Automated Work under Manual Governance
Seasoned pros in the back office outsourcing domain develop a sixth-sense that allows them to catch any exceptional errors due to automation. In case, a particular value has a dependency on some other values, an error in inputting that specific can jeopardize the sanctity of the entire database. The wisdom and eye-for-detail of a veteran back office agent can prove invaluable in the longer run.
Management of Monotonous Processes
Keeping employees motivated while performing back office tasks can be very challenging. The role of manager becomes very important in this regard. When you partner with a well-established vendor like Call Centers India, you get the best managers who know exactly what needs to be done when monotony sets in.