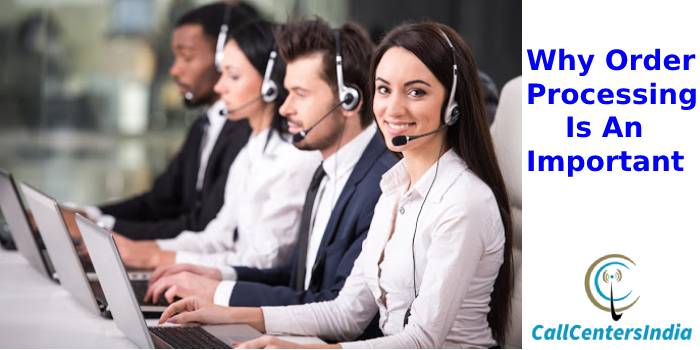 There is no denying the fact that an order processing call center is an important part of business ops these days. Its importance is especially more for ecommerce businesses that are flourishing in 2021. However, manual solutions for order processing and order taking call center that worked in the past are no longer effective. The sheer volume of orders via the online platform makes the task of manually inputting data in a system that much more difficult. It is essential to leverage the right technology to bring out a positive change.
Raise Efficiency, Effectiveness and Accuracy with Technology
The pace of innovation in technology has increased tremendously. Artificial Intelligence (AI) is the most important advancement as far as order processing call center is concerned. It can help improve the EEA – Efficiency, Effectiveness and Accuracy.
Automated Self Service via Chat Bots
From order placement to customer support, every aspect can be improved with a tech-savvy order processing and order taking call center. The chat bots can make self-care a breeze. Customers can ask everything from order status to RMA updates through the automated online platform.
Smart IVR Systems for Information Gathering and Security
An IVR strategy can be implemented to enhance the quality of order management. The calls can be routed to the relevant order taking, order processing or customer care department. There can be a separate line for RMAs and complaints, and you can put different types of call center reps according to the process. An IVR linked with a dedicated connection to the database can also play automated messages informing customers about the order status. It is also a great way to gather sensitive customer information in a secure manner. For example, customer can transfer the call to a dedicated line, where customers can fill in the information via voice commands or DTMF inputs.
Dedicated Order Management Database
This is where AI can be really useful in an order processing call center. When an order is taken, the AI can find the relevant previous records and update the ledger accordingly without any additional effort from the call center rep. After logging in the order and receiving payment, the AI based system can send the invoice to customer's email address.
Automation is very useful, but it is important that the automated order processing tool is under direct supervision of humans. In case there are any exceptional errors, the call center reps can identify them and report them to the software testing and development team.