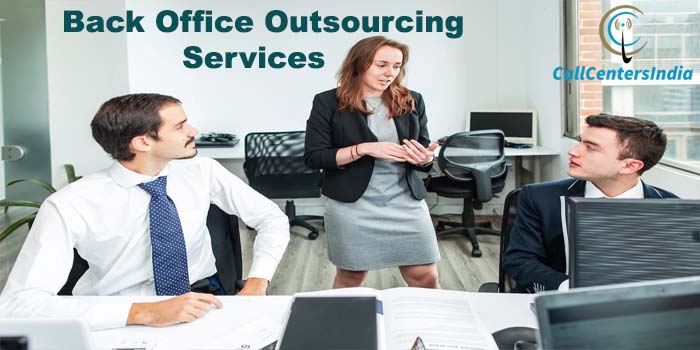 Data entry has long remained the pain point of companies across the globe. The sheer requirement of resources and the stultifying nature of work has hampered both management and employees. Not anymore though, if you have the right back office outsourcing strategy.
Outsource Back Office to Tech-Savvy Companies
It is easy to transform data entry into a business strongpoint by choosing companies that have access to the latest technology. When you outsource back office, it can offer the following benefits for your business:
Timely accomplishment of tasks
Data entry software like Optical Character Recognition (OCR) software can transform hordes of physical data into an organized file system. You get proper indexing, which makes data more searchable and useful. There is no need to find employees who manually read the data from a file and record in a computer. Everything is instantaneous. In worst cases scenarios where data is difficult to interpret, the best back office outsourcing companies use a mix of manual resources and automation tools to get the best results.
Security guarantee
Making vital data accessible to a workforce comes with a security challenge. If the data security is compromised, then the whole operation can come crashing down like a house of cars. Moreover, you have to bear the brunt of the blame. But with a professional tech-savvy vendor like Call Centers India, you get a guarantee of security that lets you breathe a sigh of relief.
No capital and low operational expense
With back office outsourcing, you do not have to make any capital investment and the operational expense is also quite low. When you outsource back office, all you have to do is pay a nominal recurring fee. If you expand your workforce to scale according to requirements, then the periodic fee increases. But still, you do not have to make any new recruitments or buy additional computers.
Easy to access secondary services for value addition
Once you decide to outsource back office, you become open towards other back office outsourcing services as well. Along with data entry, you can also outsource data mining, catalogue management and database transformation services to improve other aspects of your business operation.
If you decide to outsource data entry, you should also think about outsourcing data mining services as they can provide you timely insights about your customers and competitors.
At Call Centers India, we expertise in back office outsourcing services and work exactly according to the will of our clients.