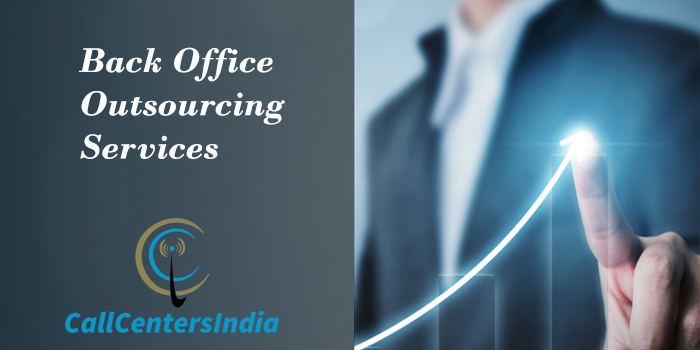 Data is the single most powerful entity in today's business world. Globalization has caused the world to shrink and the differences between the quality of suppliers and service providers are diminishing. What matters the most today is their ability to understand market and conceptualize strategies accordingly? Human intelligence is not always ideal for understanding complex patterns in vast troves of data. Big Data tools are needed to infer the data and act accordingly. However, these tools can only work if the data is accurate. And in this task, back office outsourcing support services can be really helpful.
Why Back Office Outsourcing Services?
Data-related requirements are not what they were a few years ago. The complexity of business operations has increased exponentially, which means the relevant datasets have also multiplied in numbers. To take on this task single-handedly will be a huge mistake because it can take away your focus from your core operations. Instead, you should outsource back office for the following services and maintain your focus on what you do the best:
Data Entry: Inputting countless amount of data values can be a tedious task. Performed without strict supervision, you can expect erroneous databases that will be completely useless. But with professional data entry services, it becomes possible to streamline this task and get consistent results. Moreover, there is no liability on your shoulders if you outsource back office to a competent vendor.
Data Digitalization: This task is almost as tedious if not more hectic than data entry. Just imagine reading through a myriad of documents and inputting values in a spreadsheet or doc file in the computer. But when you offload your work to a competent back office support services vendor, this task is performed quicker. The sole reason for this is the competency of the seasoned vendors who have mastered the use of Optical Character Recognition (OCR) tools. These solutions, when used under the supervision of veteran data experts, allow you to expedite the work and still maintain the desired accuracy.
Data Mining: The fruits of quality data entering and data digitalization can be reaped with innovative data mining solutions. Your company can discover hidden patterns about customers' buying preferences, understand the market better and devise appropriate strategies to exploit the market conditions for business benefits.
Desirable Characteristics of Back Office Outsourcing Services
When it comes to data-related work, the desirable characteristics of back office outsourcing services are:
Compliance with SLA
A vendor that sticks to the Service Level Agreement (SLA) every time can be hard to find, but if you can do that, then you get complete peace of mind. Work delivery exactly as per your expectations means that you do not have to personally make any efforts on data yourself.
Software
A company that is expert in data-related software solutions can do its work faster and more accurately than a company that uses manual methods. Always look at the software-related competency of your vendor before you outsource back office services.
Scalability
Always ensure that the vendor can expand or shrink its base of operation exactly as per your unique requirements. You do not want to find yourself in a position where you have to look for another vendor, just to get your data-related tasks done. Not only it will compromise your focus, it will also lead to a depreciation in the quality of work.
Back office outsourcing services play a key role in the development of an organization. Always choose a vendor that meets the basic requirements with regards to data work and becomes a trustworthy partner for the long-term welfare of your business operation.