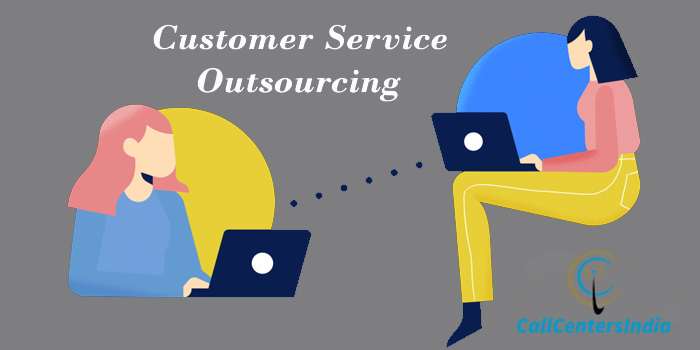 Due to unprofessional customer service operations, the success of a brand can be impacted. So much so, that you may start losing customers without any notice. The best customer service outsourcing companies know exactly how to maximize customer satisfaction and keep them happy at all times.
Finding the RIGHT Customer Support Outsourcing Services
Every outsourcing company claims to be the best in its domains, but finding the RIGHT customer support outsourcing services is not as straightforward as picking any vendor from the list. What one claims and what one delivers are two different things altogether. The task of keeping customers satisfied is not easy at all. It is probably the most difficult and important busines function that does not get the credit it deserves.
But there are a few seasoned companies that can be right for your business. The trick is to identify a vendor with relevant expertise:
A vendor with past experience in your line of work
Most customer service outsourcing companies are involved in multiple processes, but they don't always have the same level of proficiency in each of them. To get the best returns from your customer service endeavor, you should choose a vendor that has expertise in your particular process. For example, if you are in the ecommerce business, then choose a vendor that has past clients from the ecommerce industry. The same way, if you need tech support services, then look for a technically sound vendor with many tech support projects under its belt like Call Center India.
A vendor that prioritizes SLA
Customer handling as per SLA (Service Level Agreement) is crucial for the success of your outsourcing venture. SLA like call abandonment rate, average time to answer etc. shapes up the overall image of your business in front of your customers. If the call abandonment rate is high or if the agents answer the calls late, you risk losing many of your customers. Therefore, when you partner with a vendor, always analyze its work and track record of sticking to the pre-defined SLA.
A vendor that manages agent KPAs and QA scores well
Agent KPAs and QA scores need to be monitored consistently. If the agents slack off and you don't discipline them, then the quality of the customer support outsourcing services will go down gradually. Hence, you should always choose a vendor that can enforce the KPAs and maintain consistency in QA scores.
A vendor that offers desired scalability
When the number of customers calling in rises, you need to have manpower to take those calls. It is not a good practice to move from one customer service outsourcing to another, whenever the call volume increase. Therefore, always use the services of a scalable vendor who can increase or decrease the scale of its operations exactly as per your requirement.
A vendor that maintains security and integrity of customer data
As you offload customer data to customer service outsourcing companies, you need a guarantee that the data will always be kept safe. The best guarantee is the reputation of the vendor itself. A vendor with a big name in the market would have its very own image to save. So, it will enforce security parameters with due diligence and ensure complete safety of customer information.
At Call Center India, we are committed to the cause of our clients and their customers. We have a complete scalable operation and also have expertise in different inbound and outbound call center processes. Our customer services are world-class and we remain operational 24x7x365.