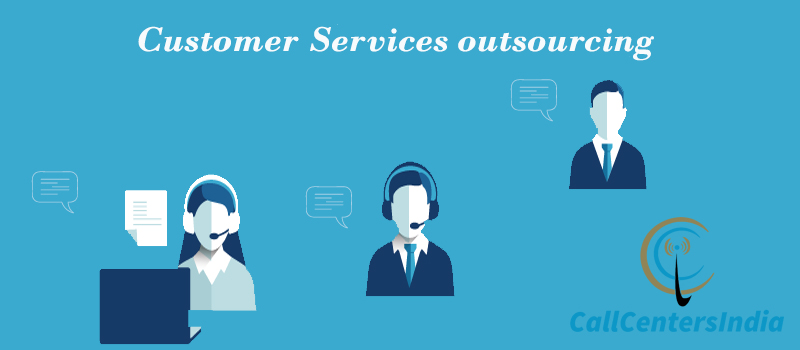 A business operation depends greatly on how a customer perceives the brand. On the surface, things are pretty simple: take care of the customer and they will take care of your business. But, when you get down to the finer points, taking care of customers is not as easy as it seems. Therefore, proven customer service outsourcing should be used to 'really' take care of the customers.
Why Customer Service is Difficult and Should be Outsourced to an Expert?
There are many things that make customer service difficult. For a newcomer in the market, it is almost impossible to understand the real complexity of customer service, which is why; most new entrants falter at this job. Have a look at some major difficulties in customer service:
Different customers, different mindsets
Developing a common strategy for all customers is impossible. To conduct quality customer support outsourcing services, you require a greater understanding of different types of customers. Experienced agents who have already been part of the process for a long time are good at understanding the mindsets of customers. They can understand customers' behavior better and treat them accordingly.
Customers with different spending powers
Depending on the value of customer to your business, you need to treat them accordingly. Customer segmentation based on the value they bring, allows you to serve your valuable customers better. By keeping such customers happy, you maximize your chances of keeping them as patrons, which eventually helps you in increasing Average Revenue Per User (ARPU).
Cultural disparities of different customer bases
Customers spread over different areas and regions have different cultures. They can have different dialects, festivals, holidays etc. Even the meaning of certain words could be different or have different connotations for two different group of customers.
Due to all these customer disparities, customer service becomes a tricky affair. But an experienced customer service outsourcing vendor has already gone through the grind of managing customers, and hence, it is better equipped to deal with customers from all walks of life.
The RIGHT Customer Service Outsourcing for your Business
If you want to truly show your customers that you care, then you should have a quality customer care operation. Below are some essential requirements of customer care that are fulfilled by quality vendors like Call Centers India:
Talented agents who know the process inside out
No matter how talented an agent is, if he is not experienced, then he will struggle to maintain a higher level of customer satisfaction. A professional vendor like Call centers India knows the importance of agents, and keeps them happy. Hence, it always has a strong pool of agents available. When you outsource customer care to Call Centers India, you get access to the time-tested skills of these agents.
Quality software resources
In the modern times, call center software plays a greater role in customer-facing interactions. At Call Centers India, we have cutting-edge IVR and CRM solutions.  Our agents and managers are proficient in using these call center resources. From call routing to customer database management, everything is done with great care and efficiency.
At Call Centers India, we believe that our clients are our partners. We go to great lengths to adapt our customer support outsourcing services as per their needs, so we can provide better support to their customers. Apart from customer care, we also offer tech support, order processing, telemarketing, lead generation, email support, chat support and many other popular call center services.