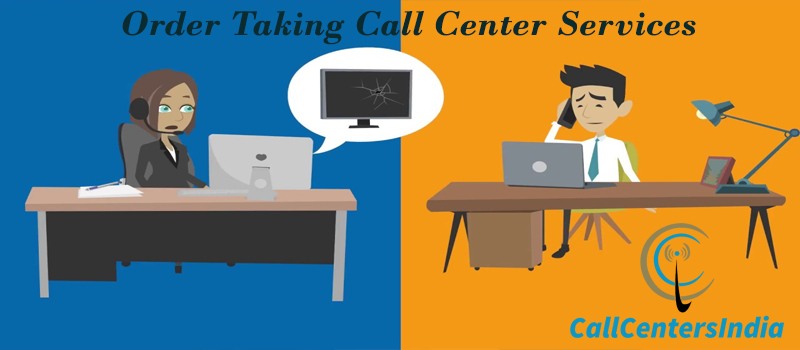 Ecommerce platforms are becoming increasingly popular amongst the masses. The added comfort of ordering from home is the main reason behind the success of these platforms. But ecommerce only works when there is consistency in the process of ordering and delivery of products.  Although ecommerce technology is improving with each passing day, there are still technical errors and outages that compromise the quality of process. Therefore, you need an order taking call center India that can back up your ecommerce platform.
Impact of Order Issues on Customer Psyche
The proliferation of ecommerce websites across the Internet has provided customers a multitude of options to choose from. As a result, there is an increased competition between the different players in the market. Any bad experience or customer complaint can be damaging to a brand. As people nowadays have access to various forums and social media platforms, they are likely to share their experiences on the Internet. And you need to ensure that they only have good experiences to share. Recruiting seasoned order taking services professionals in the industry gives you the best opportunity to minimize order-taking and processing issues.
How a Seasoned Call Center Vendor can help you in Max Fulfilment of Orders?
Fulfilment of orders can be maximized if you have a seasoned call center vendor as your partner. Below are some ways professional order taking services can help you:
Order taking software for automation of process
An order taking call center requires a quality order taking software solution for the automation of process. With the right software at your disposal, it becomes easier to streamline the process. When you have a cutting-edge CRM, it becomes easier to manage customer interactions. Also, agents are able to fetch information faster from the databases and provide support immediately. A veteran order taking Services can help you exploit its software expertise without any major capital expense from your side.
Scalability to match your order taking requirements
Scalability is a key aspect of your order taking department. If the orders increase, you need to add new agents to meet the new requirements. And, if there is a dip in sales, you need to remove agents from the process, so as to prevent salary overheads. CallCentersIndia has a perennial supply of high quality Indian call center executives, and it is very flexible in terms of managing process requirements.
360-degree approach
For ecommerce platforms, your customers would like to communicate with you via other modes of communications like Live Chat and email. Therefore, you should use the services of a vendor that can provide you the required technology. At CallCentersIndia, we are more than equipped to run every type of communication channel depending on your requirements.
Hard-working agents with an eye for detail
While you need talented agents for the success of your order taking operation, even more important is hard-working and dedicated agents. Employees who are meticulous and have an eye for detail are able to minimize errors and maximize customer satisfaction.