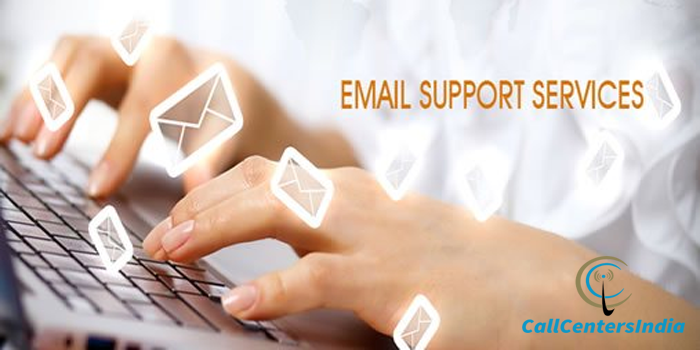 Every business gets a tonne of emails every day from clients or partners all around the world. Organizations cannot react to every email as promptly as they should have due to their volume. Connecting stands out as one of the top offshore email support services to aid all such businesses in this situation. It is vital to note that email support outsourcing service might assist in providing prompt and correct responses to your customers' emails. In the end, this aids your ability to concentrate on various crucial aspects of your company.
Professionals partnered with email support outsourcing service have the appropriate email support expertise to address any questions your clients may have. As soon as our support team receives an email, we immediately respond to it. If you haven't chosen to use us as your email support service provider yet, you're undoubtedly losing out on client loyalty and satisfaction.
Advice on How to email support outsourcing service
You don't want to own a badly managed company that will cost you more than you anticipated.
We'll look at seven professional pointers and strategies for contacting your email support services today. You'll be able to do more while also saving time and money. We'll cover how to acquire a high-quality email support service without breaking the bank for a small fraction of the price. The 7 top approaches and recommendations for live chat support services are as follows:
1. Research your topic
You must thoroughly study if you plan to outsource your email support services. This is especially valid if you intend to contract out your email marketing needs. Finding a business with a track record of being able to offer first-rate email support services should be your initial step.
Consider whether you are receiving the appropriate service at a reasonable cost. A service that is too inexpensive is not what you desire.
2. Review the contract's terms.
Your email support is being outsourced. You must receive high-quality service. However, the issue is that paying for a high-quality service might be quite expensive. Consequently, you must take care to avoid receiving subpar service.
Verify that the contract's conditions are explicit and that you won't ultimately be taken advantage of.
3. Select a reputable email support company
When choosing chat support outsourcing services, you must pick a reputable email support company. You'll be able to do this to save time and money and receive far better service all at once. It would help to look for a reputable email support service licensed, bonded, and insured.
4. Start small
It's crucial to start small when outsourcing email support services. Avoid putting yourself where you lose control and have a hefty debt to pay.
Instead, start by contracting a small business to handle your email support needs. This will help you prevent any unpleasant surprises at the end of the month.
5. Employ a professional to oversee your outsourced services.
One of the biggest errors people make when they outsource email assistance is failing to employ a professional to oversee the outsourced service.
They waste a lot of time and money doing this, and as a result, their firm is handled badly and will wind up costing them more money than they anticipated. You must ensure that the individual you choose has a track record of success managing a company of this type.
6. Create a quality assurance system.
Ensure you're getting excellent quality assistance when outsourcing your email support services. To ensure that you're receiving the appropriate service for the right price, you may do this by installing a quality monitoring system.
7. Request a trial period.
You should have the option to request a trial term if you're outsourcing email support services. This will enable you to test out the service before you commit to a long-term contract.
It's a good idea to request a trial period as it will allow you to determine whether the provider can offer you the necessary service or not.
Conclusion
One of the most important things you can provide your customers is email support. Although it is an essential step in customer care, managing a creative art business requires a lot of time and effort.
Finally, email support service might be a wonderful method to receive better service while saving money. However, you must do your homework and confirm that the company you choose for email support is reputable.
Make sure you select a dependable service that can keep up with your expanding business and offer quick responses.