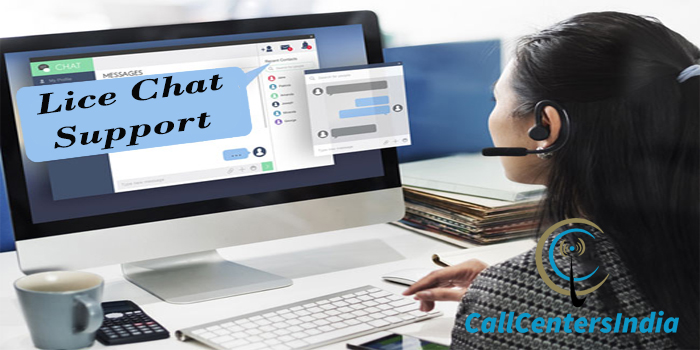 Managing call volume is an important task of a business enterprise. The in-house call centers often struggle to cope up with an increasing call volume. But it is hard to scale a call center without spending heavily and recruiting new agents. So, it is best to employ economical and well-rounded live chat support services from a proven vendor.
The Benefits of Cutting-Edge Chat Support Services
Chat support services can be a great addition to your business operation, but only if they are of the highest standards. In case, you are looking to complement your voice support and manage large call volume conveniently, then you can employ cutting-edge chat support services. Below are some advantages of next-gen Live Chat Support:
Low AHT of chat allows you to handle multiple contacts easily
Chat support AHT is considerably lower than that of voice-based call center's AHT. Hence, the agents are able to handle multiple contacts in a shorter amount of time. Agents also have the option to use canned responses, which expedites the process further.
A chat session that easily transforms into a screen sharing session
With technically advanced Live chat Answering services, you can easily transform a chat session into a screen-sharing session. This helps you provide better technical support to your customers. For example, if a customer has some issues using an online service via his computer, you can offer him remote assistance and fix the local PC issue conveniently.
Smaller queues ensure quick connection to chat agents
As all the chats are attended quickly by the agents, the chat volume in queue is always low. So, people trying to communicate with the support are able to reach the chat support agents quickly.
Chat support is a hit amongst texting lovers
Nowadays, people simply love to text. Especially millennials love to communicate via messages. So, chat support services make perfect sense in this day and age as it provides younger audience their favorite mode of support.
Live Chat Support services can be used as potent tool for business progress. High-end chat support platforms come integrated with cutting-edge analytics. The analytics provide companies an edge over competitors as they allow them to unearth customers' buying patterns, favorite products and preferences. At Call Center India, we provide the best chat support services and email support services to our clients. We are operational 24×7, and throughout the year.