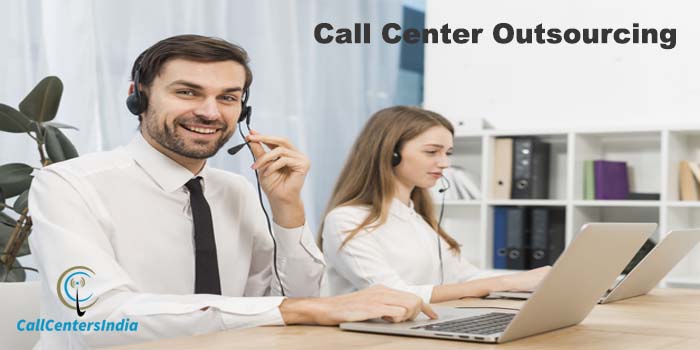 For a variety of reasons, outsourcing customer support is appealing: It has the potential to save your company money and resources. However, in the incorrect situation, it might cause a major headache.

From data entry to graphic design, almost every aspect of a business may be outsourced. Outsourcing implies that another firm will be communicating with your clients, making the decision more difficult. This is especially true in the case of call centre operations.
Outsourcing isn't a one-size-fits-all answer, as many people believe. While choosing call center outsource service might help you save money, bad service can result in a huge exodus of clients. Consequently, it's critical to thoroughly consider the advantages and disadvantages of call centre outsourcing for your company.
All of this is fine, but why would I outsource it?
Aside from the cost-cutting benefits, the outsourced call centre is all about flexibility. Because call volumes fluctuate as they increase and fall, the in-house is impacted by low volume seasons and when agents are not motivated to work. As previously said, a competent call centre may serve several clients.
Call Center Outsourcing Benefits
1. Lower Costs
The majority of companies are under pressure to control or cut operational costs. If your organisation is laser-focused on the bottom line, outsourcing part or all contact centre tasks might be appealing. A contact centre team's hiring, training, and equipping is a continuing high cost. The costs of running your contact centre will be handled by a BPO, making it a fixed cost.
2. A rise in productivity
As we've discussed extensively, the customer experience (CX) is critical. The customer service department is an important aspect of the customer experience (CX) since it helps to shape brand perception and influence overall business performance. However, offering excellent customer service is no easy task, and for most firms, establishing an efficient customer service infrastructure is a major endeavour.
3. Improved technology
Many contact centres outsourcing businesses invest in cutting-edge technology to differentiate themselves and provide extra value. This implies that you are not required to! Whether it's better ticketing software, smarter call routing, or access to the most cutting-edge AI technologies for contact centres, we can help.
If you pick the proper subcontractor, you (or rather, your customers) will get the benefits of this cutting-edge technology without having to make a large initial investment. Chat outsourcing is an excellent choice for smaller customer service teams who don't have the resources to deliver the finest possible service.
Call Center Outsourcing Drawbacks
1. Loss of Control
Control is the most compelling justification for a corporation to maintain its call centre in-house. When you lose control of your customer service, your ability to execute your brand promise at the contact centre suffers. There's always a chance that losing control over quality monitoring may result in worse delivery quality. One of the biggest drawbacks of call center outsourcing is this.
Close monitoring is challenging, and even with a trustworthy and transparent external partner, you're still entrusting someone else with a critical company function. Keep in mind that every BPO prioritises cost and operational efficiency, and your consumers may suffer as a result.
2. Lack of information about the industry or the firm
Hiring and training costs are high because customer support representatives must understand your organisation and sector. Outsource call centres seldom specialise in a single sector and instead work with various businesses.
Outsourcing may be a risk if your call centre operators require specialised skills to assist your consumers. You must guarantee that everyone interacting with your clients can provide the technical help they require.
Customers will receive a faster, more thorough answer from a well-trained person and will be satisfied with your service as a result.
3. Quality may be costly.
Adding a business process outsourcer to your roster will be a significant investment regardless of the magnitude of the service you want. It's tempting to choose the lowest choice, but as with so many things in life, you'll almost certainly wind up spending more in the end. It's worth spending a little extra to guarantee that you get a decent quality of service, which comes at a price.
Another difficulty is that many suppliers demand you to sign a hefty contract, which is sometimes unsuitable for small businesses in need of assistance. This might be a huge risk if you don't know the worth upfront.
Is Outsourcing Your Contact Center a Good Idea?
Customers are the lifeblood of every business; thus, delivering exceptional email support outsourcing services is critical to client retention.
Customer satisfaction may increase or decrease due to outsourcing your call centre operations. This is not a decision to be taken lightly. It is dependent on the demands and details of your firm. Remember to include things in these benefits and drawbacks, and you should be able to determine whether outsourcing is good for your company.