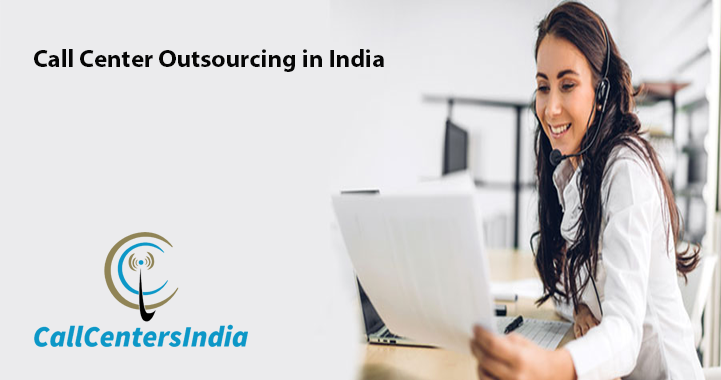 Companies work to balance their budgets and reduce expenditures. This enables them to concentrate on and spend more money on crucial areas of their organization, such as the creation of new products or staff recognition. Outsourcing your company's non-critical procedures is one approach to saving costs. One of the business techniques that is most prevalent is outsourcing call centers. Companies of all sizes, from fledgling startups to well-established businesses, hire call center outsourcing vendors rather than develop them themselves.
If you are considering using call center outsourcing in India, keep reading to find out the benefits and drawbacks of doing so and whether you should use them.
Why Should hire call center outsourcing vendors?
You may focus your time and effort on other crucial areas of your business, including the creation of new products, the enhancement of current services, sales, etc., by outsourcing services and customer support. You may engage an outside service provider to manage call center outsourcing services for you rather than forcing your workers to work in customer service or employing more staff.
They handle everything when you outsource your call center services to other companies. You can contract with outside service providers for your whole call center or customer service department, or you may outsource a few call centers (such as taking calls and resolving frequently encountered issues).
Now let's compare the advantages and disadvantages of call center service providers:
Benefits of Contracting Out a Call Center
1. Less costly:
One of the main justifications for hiring call center outsourcing vendors is to cut expenses. Since India's cost of living is relatively low, developing nations like India may readily take advantage of cheap labor. As a result, US-based businesses favor outsourcing their call centers to these nations.
2. Saves Time:
Setting up a call center internally takes a lot of time. It could take longer than anticipated to conduct interviews, hire, and train call center personnel. You must ensure that the call center outsourced staff members have effective interpersonal and communication abilities. By managing staff, inbound call center outsourcing services will significantly reduce the burden on your business.
3. Global expansion:
Call center outsourcing will benefit your business if it already operates internationally or plans to do so. You can better serve your customers' needs by outsourcing call center service to a local call center, especially if they speak a language other than English.
4. Increase flexibility:
Full-time workers are paid a predetermined pay and are limited to working during a certain shift. However, if you use an outsourced service, you may choose a call center based on your requirements. Instead of paying them a fixed wage, you might pay them for the time they spend on the phone.
5. Constantly available customer service:
Customers expect you to be accessible at all times. They want you to answer their questions without delay, even at odd hours.
However, paying local workers extra wages to work more shifts can cost you a fortune.
6. Easily manage a high call volume:
During Christmas, phone volume often increases. It isn't easy to control an increase in customer support calls at these times. You may effectively handle excess calls by choosing inbound call center outsourcing whose sole purpose is to handle the overflow.
Cons of Contracting Out Your Call Center
1. Communication barriers:
It might be problematic to outsource call center services to a nation where the primary language differs from yours. The client's experience could suffer because of the different accent or a lack of familiarity with the local terminology.
2. Insufficient product knowledge
Outsourced employees won't know anything about your business or products. They will need to receive training on your business and your items. Even after that, they will only respond to straightforward questions rather than sophisticated or technical ones.
3. Poor customer service:
Because an independent firm manages your call center, external staff don't feel committed to delivering the greatest possible customer service. They still care about pleasing consumers; it's simply that internal staff members are more driven to establish a lasting rapport with them.
4. Lack of employee control:
When you hire call center outsourcing in India to another firm, you have no control over the staff that the company hires. Individual staff may not be up to the task, but you have no control over the circumstance. If it influences your business, you can challenge them; otherwise, you'll have to accept it.
5. A decrease in local employment:
Contracting services to foreign businesses may result in a local worker's employment cost. By outsourcing, businesses transfer a local worker's position to an individual from elsewhere.
Conclusion Get a reputable and trusted call center outsourcing provider on board without wasting your valuable time and resources if you are a business owner with an insatiable hunger for success.