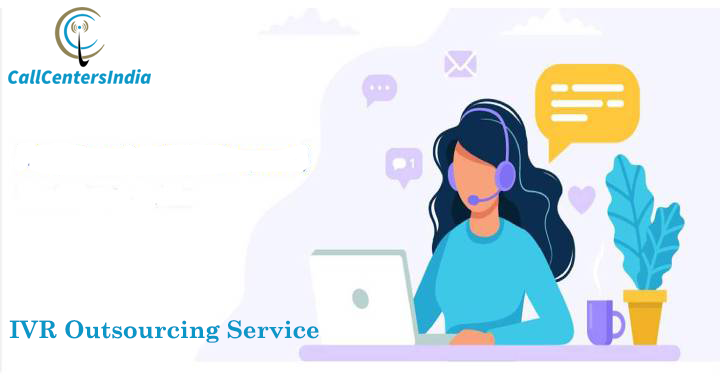 Like other technologies, interactive Voice Response (IVR) has developed through time. With the help of Intelligent Virtual Agents, IVR outsourcing services has brought businesses into the contemporary age by automating switchboards and performing self-service operations like credit card activation and bill payment. You might want to consider further automating your IVR procedures to maintain your competitiveness in the industry today.
IVR outsourcing is a great method for accomplishing this! How do you decide which vendor to choose, though, with so many options available? The option that best suits your company's unique demands and needs is the right one. There are several factors to think about. For more information on what to look for in a provider to receive the best IVR outsourcing, continue reading.
Describe IVR outsourcing services.
Callers can connect with computers using automated phone technology called Interactive Voice Response (IVR) without the assistance of a human person. You can automate numerous operations by integrating IVR technology with systems like databases and CRMs. Imagine a lengthy line forming outside a popular event. Those waiting in line might already have tickets, need to buy them, require special accommodations, or just want to know what the event is, how much it will cost, or what additional events are coming up. Everyone in that line who has a typical query or wishes to carry out a straightforward task is removed by IVR. This shortens the line for everyone who could have a more complicated problem and need to talk with a live agent.
Customer satisfaction will rise with a well-designed IVR services, especially during periods of high call traffic. Simple queries won't need customers to wait for an answer, and they'll be able to complete tasks on their own or, if required, switch to an agent better suited to their requirements.
IVR is utilized by many businesses and sectors, including healthcare, banking, and utilities. Aside from that, even though IVR technology has been present since the 1970s, modern IVRs offer far more functionality and individualized touch, including responding to open-ended queries.
What Are the Benefits of IVR Outsourcing?
Not every business has the time or resources to create or manage a specific solution. By outsourcing, you may avoid doing so. While a genuine IVR handles your phone calls in real-time, people may concentrate on higher priority initiatives. Look at the advantages and why you should consider IVR outsourcing service in India.
· Increased customer satisfaction
Nobody enjoys being put on hold. In actuality, at least 40% of clients would prefer to use a self-service alternative over a live person. By providing customers with what they want: voice self-service apps, IVR enhance the customer experience. Customers now have a self-service option available round-the-clock, seven days a week, and 365 days a year, which lowers typical hold times. Additionally, call center outsourcing enables you to access call analytics to optimize apps and enhance customer service. IVR is being outsourced so that ALL workers may concentrate on more important areas of your company.
· Save cash
It costs money to retain and train live agents. Therefore, it makes little sense for live agents to waste time and resources doing menial duties and responding to straightforward inquiries. IVR is a less expensive option for automating certain chores, and it also frees up live operators to tackle calls with more complicated problems. Customer service gets better while expenses go down overall. IVR outsourcing might also bring in further savings. Cloud-based services remove the expensive and time-consuming requirement to buy and maintain on-site software.
· Innovative Technology
It would be wonderful to let voice apps use real-time data. To connect to and interact with a wide range of external technologies, you may utilize APIs if you use a PaaS platform to administer IVR and voice applications. Pre-built apps are one way a cloud platform may cut development cycles and accelerate testing and deployment schedules. Additionally, the built-in analytics and reporting make it easier to oversee the optimization of apps for improved customer service.
You can start your search for the best IVR outsourcing service in India knowing what questions to ask now that you know what to look for. Your business may enhance customer service with the proper supplier while expanding internal functioning and lowering total expenses. Why are you holding out? It's time to upgrade your technology and work on increasing efficiency. Contact a professional now to get all the information you want regarding IVR platforms.