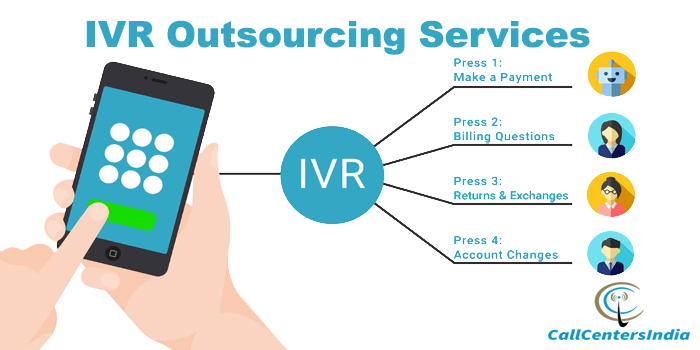 Call centers are fundamentally important for modern-day business operations. They are the cornerstones of front-end ops and often decide the outlook of customers towards a brand. Experienced IVR services can provide superior solutions for your call center, and make the customer experience even better.
The Increasing Scope of Interactive Voice Response
Interactive Voice Response systems have an ever-growing scope in the field of call center operations. Below are some ways an IVR system can transform your call center operation:
Provides better security for sensitive account information
When it comes to financial account information, you need to be wary of your employees, no matter how much you trust them. The human element still remains a threat and you never know who would be lured into using clients' information unethically. However, with a cutting-edge IVR, you are pretty safe as it allows you to take information securely. No need for agents to ask the information directly. They can simply transfer the call to the IVR and it will do the rest.
Better call routing
A next-gen IVR system is better equipped to handle call transfers. You no longer have to worry about AI failures and customers getting transferred to the wrong department. You can create multi-tiered menus with a wide range of options to cover every department.
Provide additional options to customers
With a superior IVR system, you can provide your customers an option to get a callback. You can also integrate self-care options that guide customers toward the resolution with no direct involvement of a live agent. At anytime customer can request to connect with the Live Agent, if the options are not proving useful for him.
Intuitively programmable
You get access to an intuitive interface that allows you to drag and drop custom options in the IVR settings. You can remap and reshape the entire customer experience through your IVR system without any need for professional help.
A robust solution that you can trust
With pro IVR outsourcing services, you get a robust system that can be completely trusted. It works without any error and provides an amazing experience to your customers.
 At Call Centers India, you get access to next-gen call center solutions including inbound and outbound call center services. Options are also available for custom made tech solutions like CRM and IVR. We offer 24×7 support to our B2B and B2C customers, and remain operational throughout the year.