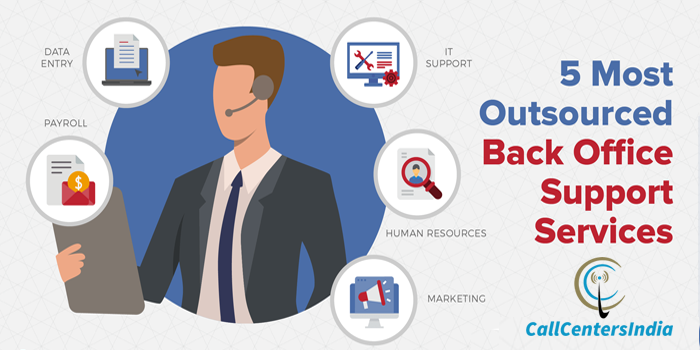 Data entry is a very important back-office task that is often undermined by companies. It is considered to be very simple, but many forget that if it is not done right, it can lead to huge problems. The sanctity of data plays a huge role in other related back office support services, and even in some core business functions.
Drive Data Entry Efficiency with Tech-Powered Services
Technology has a huge role to play in the evolution of back office functions. Data entry can be optimized and streamlined with the right data entry software solutions. It is possible to enhance data entry and related data functions such as data mining, database management, digital transformation etc. with the correct back office software solution.
Technology not only shortens the time span required for the completion of tasks but also lowers the effort. As a result, it becomes a major driving force behind the success of back office services. For example, with the use of Optical Character Recognition (OCR) software, you can easily convert vast amount of paper files into digital documents. Automated data entry can cut down on several man hours leading up to considerable cost savings.
Back Office Outsourcing for All Round Data Work
Nowadays, the scope of data-related work is increasing rapidly. It has become important to perform data entry and other related tasks such as data mining to achieve the best results. But doing all this work in-house can be a toil. It is much better to outsource back office to a seasoned pro who knows all about data-related work. Some of the more popular and useful back office outsourcing services (apart from data entry) are:
Data Mining
It allows you to discover insights from data. These insights can be used for creating potent business strategies. You can even understand your customers' better and know all about their buying habits.
Catalog Management
To project your brand in the best light, you need to display your SKUs in an organized manner. With catalog management services, it becomes easier to arrange SKUs and update them automatically. The best back office and call center outsourcing company use catalog management software for achieving the best results.
Order Processing
Order processing services are crucial for ecommerce businesses. These services allow you to sell your products in a better manner and help customers complete and track their order status conveniently.
Call Centers India is one of the finest BPO companies that offers both call center and back office outsourcing services to emerging and veteran companies.