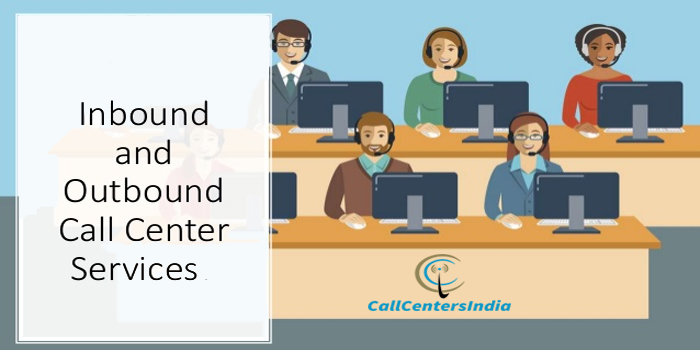 The customer service business has seen a dramatic transformation in the last decade. Customer expectations have skyrocketed, forcing firms to adapt to the new dynamics in order to survive and thrive in their respective sectors. Customers today are not hesitant to transfer loyalties to a new firm if they are dissatisfied with their present service providers' after-sales assistance and general customer care.
Customer-initiated conversations are referred to as inbound call center services. This may be done by any medium, including phone, email, chat, SMS, and social media. Inbound call center outsourcing services such as customer service and technical assistance are most frequent. Customers' calls are answered by inbound call center agents, who provide support services as needed.
Inbound call center outsourcing services can help you save money while ensuring that you're ready for seasonal or new product launch spikes in demand.
Choosing a inbound call center outsourcing service
This is often a company's direct channel of communication with its consumers, and it's a big part of how they're seen. One of your company's most crucial decisions is which incoming call center to choose. It's critical to pick a partner with agents that are bilingual in your target languages and have direct industry expertise.
Inbound contact center agents must be prepared to handle any client inquiry or request and, if required, escalate or redirect calls to another representative. Incoming customer support outsourcing services that handle inbound queries must have a high level of knowledge in their field, whether it's customer care, technical assistance, or order processing.
What Are the Different Types of inbound call center outsourcing?
It may be difficult to manage the various variables that run a successful firm as it expands at any level of the development predictions. Your time should be free to continue your business's growth or handle the critical day-to-day services it delivers.
Inbound call center outsourcing solutions will likely become necessary as your organization grows. Answering the phone may take a lot of time, whether for consumers who need help with your services or goods, or for fresh questions about future clients.
You don't always need your "own team in a contact center." There are a variety of models in the incoming area that you may mix and match.
Shared Team, A shared team, might be effective for low-volume projects or difficult-to-plan client questions. The call center operators in this situation handle not only your client inquiries but also those of other customers. Customer service is essentially "shared" with other businesses.
· Dedicated Team
A specialized staff works exclusively for your business. In comparison to the shared team, you must pay for on-call time. A specialized crew, on the other hand, makes sense for high or well-planned call volumes.
· Combine shared and dedicated teams to get the best results.
You don't have to pay for on-call time where agents are merely waiting for calls, which is one of the numerous benefits of shared teams. This can help you save a lot of cash. Both models can also be readily combined. For example, you can pick a dedicated staff and a shared team for the night shift during your main business hours. This is especially important for multinational businesses that give support to customers in several time zones.
You'll need to select a suitable customer care services outsourcing because not all call centers provide shared teams. You may check whether a call center provides shared teams in the provider profiles on the call center platform.
There are many advantages provided by an inbound call center service, which allows your personnel to focus on your company's core capabilities without affecting everyday operations. You'll notice instant benefits, from the bottom line to customer service reviews, now that you're free to focus on what you do best. Best of all, whether you're seeking targeted changes or a comprehensive system overhaul, we can deliver inbound call center service improvements right immediately.
Summarizing
The needs of customers are always evolving. Customers want faultless communication, prompt replies, and even more rapid solutions. However, for many businesses, this is not always practical. Inbound contact centers provide a solution: you gain more time for your main business while providing exceptional customer service. Using a professional outsourced call center, you can improve the customer experience and reduce revenue loss due to angry consumers.
Many companies attribute their amazing sales records, exponential growth, excellent customer satisfaction ratings, and lower operating expenses to their decision to choose outsourced call centers rather than handle this area of their business themselves. Take some time to figure out how much call center services can help you grow your company.